MEMBERSHIP
BENEFITS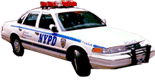 For 'Member Services' Information and 'FAQ'
Carmen Alvelo, Secretary
All Services listed and/or offered above are for IPA members only, and documented proof of such membership will be required upon solicitation of such service.
THE NEW YORK CITY Region of the International Police Association provides this service as a courtesy to our members and guests. While we have every confidence in these providers, neither the International Police Association US Section, or International Police Association NYC Region No. 2 makes any representation as to liability or responsibility for any claims of loss or injury that may occur due to any act or omission of any provider.
Home Page | Board | Activities | Archives | Benefits/Sales | Guestbook
Links | Newsletter | Board Members Only | About Us | Visitor Information
Scholarship Fund* | World Trade Center Memorial | Merchandise Sales
*These links are coming soon.
Copyright © 1974-2012 International Police Association, New York City Region No. 2, Inc.
Updated 01/05/2016. Website Design, Hosting, and Updates by Griffin Web Design.